Yoga centres and gyms are gearing up to open its door soon for the fitness enthusiasts in the city. We spoke to a few fitness trainers on what to expect from these centres in this new normal.
According to Neeraj Surana, strength and conditioning trainer, and movement and mobility coach, "It must be great news for fitness and health enthusiasts, trainers and other gym staff that the gyms and yoga institutes will be allowed to open from August 5. While we are waiting for the SOP from the Ministry of Health and Family Welfare, the real hard work begins now. Gym owners, gym-goers, and trainers will have to ensure that the safety measures are strictly maintained once it reopens."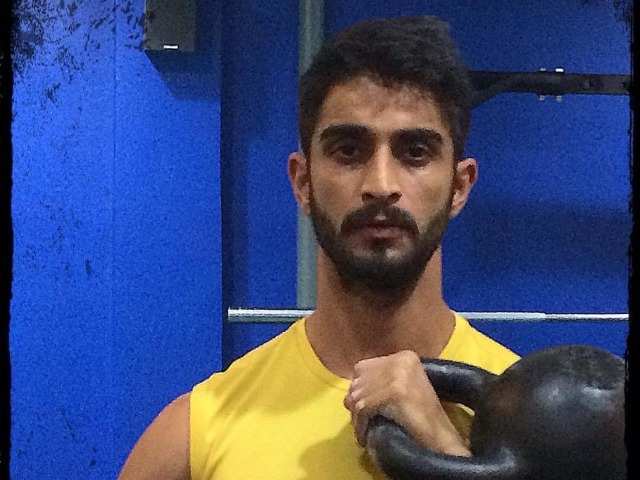 Neeraj's guidelines for a safe workout routine:
1. Every gym should be working on a 60-90mins slot, depending on the size of the gym. The number of people including staff to be allowed inside the gym should be 8 to 10 per slot which will change according to the space of the gym so that social distancing is maintained.
2. Thermal temperature checking and sanitizing of hands of every staff and every member at the time of entry.
3. Prevent members to hang around in the facilities after finishing their workout.
5. The use of a mask is a must. However, while performing an exercise, I would suggest taking the mask off.
6. Sanitizing gym equipment after every use. Members and trainers should be encouraged to sanitize the equipment personally before and after usage, to be double sure. The gym should keep sanitizers handy but also encourage members to carry their own.
7. Encouraging members to carry their towels, mats, and sippers. If a member is using a machine, the other member is advised to use a machine leaving one.
8. No shower and steam facilities.
9. Members should come in their workout clothes.
10. Members who are suffering from flu or have symptoms like fever, cough, breathlessness, etc stay home. Members above 65 years should be restricted to hit the gym now.
Meanwhile, According to bioprint practitioner and strength coach, Anwar Wahhab, the gym will look different from usual with the new measures of social distancing. "Wel,l I am expecting a chain of measures that would be taken by the owners to ensure members are safe and sound, and enjoy a great workout ."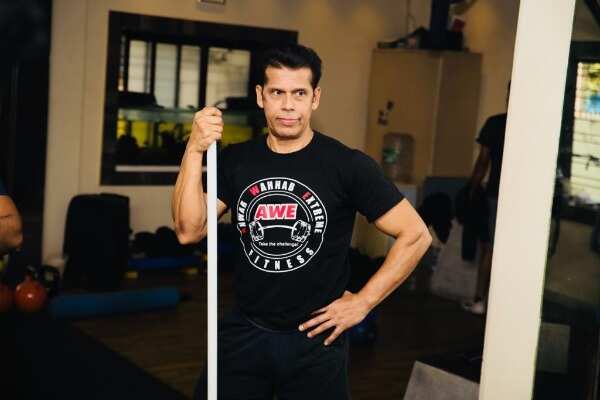 Anwar's guidelines for a safe workout routine:
1 . Be ready to be greeted by your trainer pointing the thermometer gun at your head at the entry point .
2. Gyms will probably have a new look in terms of machines as half of the cardio machine will be gone or every alternate cardio machine will have power on or if in a spacious gym it would be placed 2 meters apart .
3. There won't be any luxury service of handing towels any more you have to carry your own .
4. 50% members entry rule record will be maintained with forms of Check in and check out being recorded
5. There will not be any waiting and sitting facility with old coffee bar which will be sealed by yellow tape so that no assembling of crowd happens
6. The personal training room will be sanitised the equipment after every use . Sanitary wipes will be spread around for members to use .
7. No body will be allowed to do high fives or chest thumping after a great lift only muffled exchange of words behind a face mask
8. Mask N95 ,cloth or high altitude mask members will be wearing . Breathing regulator mask will be best for training
9. Water bottles with a sipper will be seen around with the members to avoid touching around the cap .
10. The disciplined one will carry their own sanitisers and will be sanitising their work space after every use .
11. Gyms will be alert with their rules as they are aware any cases found its back to square one .
12. Gyms will have stickers " maintain safe distance & stay healthy ..( though most gyms will flaunt the word "IMMUNITY "
13. Members can't share their spot or steal someones
14. Workout time would be one hour .